Welcome to Tulips Mosaics!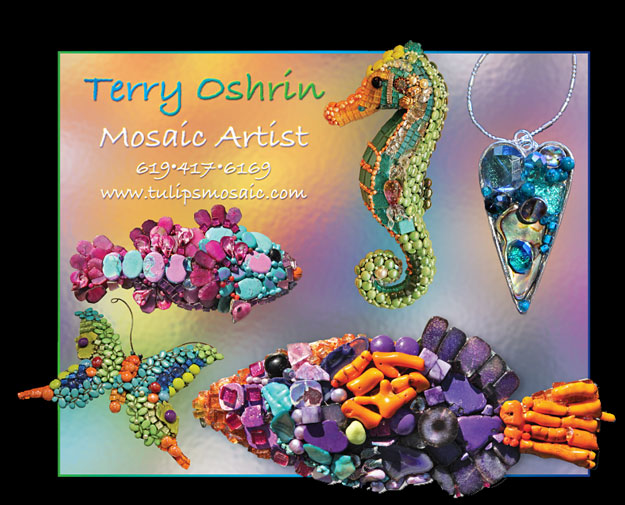 Based out of Encinitas, California, Tulips Mosaics is all about creating unique, and colorful pieces of mosaic art. Utilizing colored glass, glass beads and stones - beautiful mosaic patterns and designs are transformed into decorated geckos, jewelry, tables and more. These pieces can be more than aesthetically pleasing, and in some cases, be functional and wearable. Come explore what we have to offer and add some color to your life.
See The World In Colors
The images on this page are just samples of what we create here at Tulips Mosaics. One of our pieces are sure to be a highlight in your or your family's home. Walking by a colorful, unique piece each day is sure to bring a smile to your face. Please check out more of what we have to offer on the Art Collection page. If you have an idea in mind that you'd like to see brought to life, Tulips Mosaics is available for commission.
Contact us for more information.